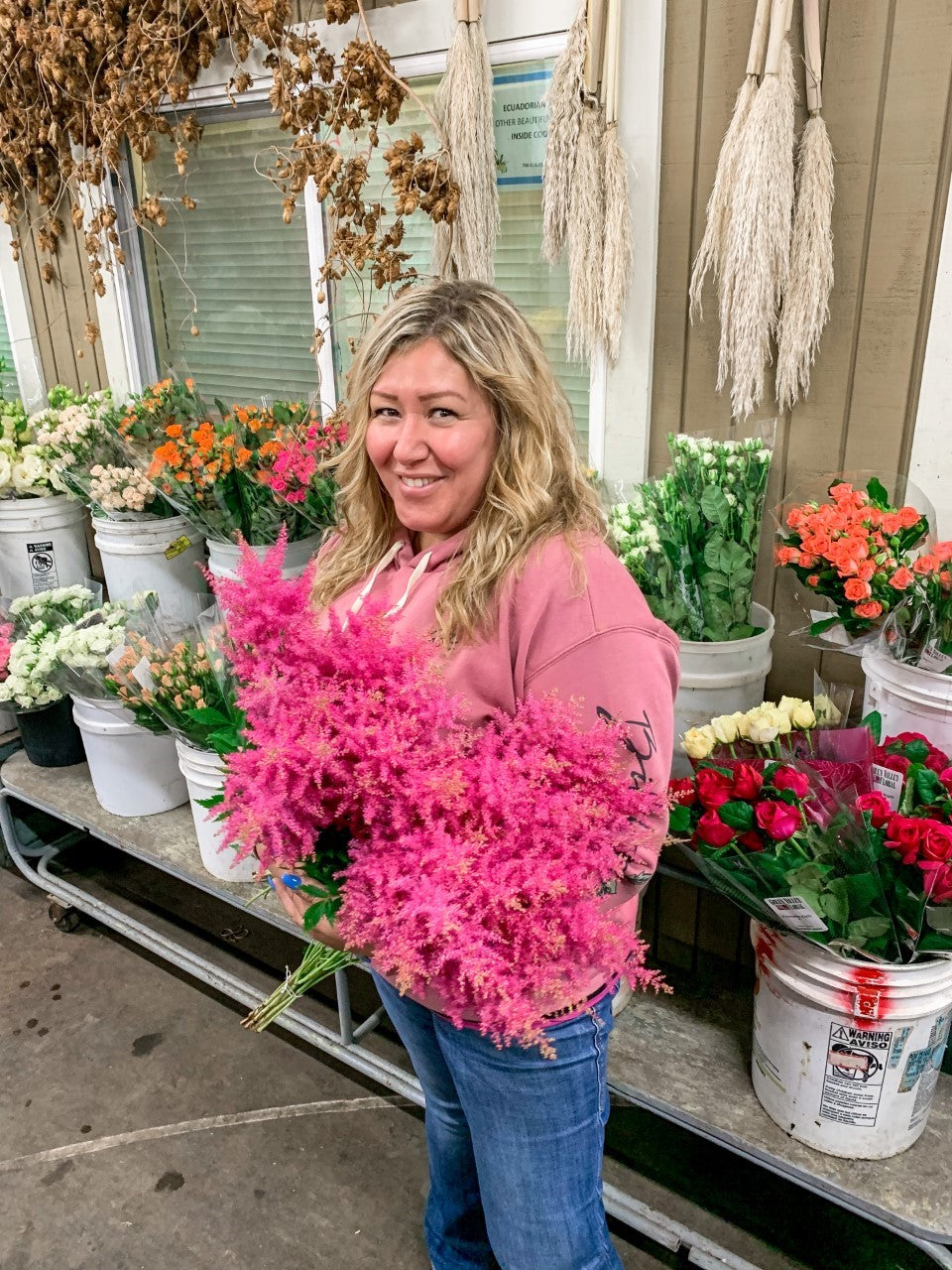 ART ALIVE 2023 FEATURED FLORAL PARTNER
Imelda Ramos, the owner of Cali Wholesale, is an inspiring entrepreneur and dedicated mother who has made her mark in the San Diego flower business. Born and raised in Southern California, Imelda's passion for flowers was inspired by her father, who was a farmer in San Diego. In 2016, she followed her dreams and opened her own wholesale flower business, Cali Wholesale Flowers, becoming one of the few female wholesalers in the region. Imelda's business has been a success, and her son is her greatest source of pride and motivation. She is an example of hard work, determination, and passion and is an inspiration to all those who strive to realize their dreams. She has a passion for working with flowers and has dedicated her time to learning the ins and outs of the floral industry.
Imelda is an expert in her field and is dedicated to providing her clients with the highest quality products. Her business has been growing steadily since its inception and she looks forward to expanding her reach and continuing to make her customers flourish. Imelda's passion, dedication, and hard work have made her a successful businesswoman and an inspiration to many.
See beautiful florals provided by Imelda's team at Cali Wholesale Flowers featured in the Art Alive 2023 rotunda design in the Museum rotunda throughout Art Alive weekend, as well as in four Petal Pop-Up installations by Native Poppy around town leading up to Art Alive 2023.